I got a call yesterday from a tenant at an old mill building that's been turned into apartments. She's on the second floor and is looking for 4 of these windows to be cleaned on the outside.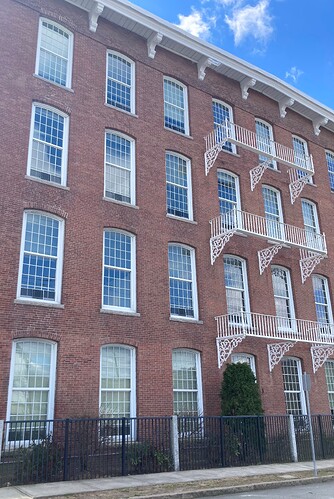 She claims there may be a couple of other tenants interested in getting theirs done while we're there. I'm thinking of offering one price if it's just her, and a second, lower price for her if she can get other tenants to book with us.
I'm looking at ~$1.25 per pane outside only. That's if it's just her windows we end up doing. If she gets us another tenant on board, then we could do $1 per pane.
Anything to watch out for that's special to these kind of windows? I know some FPs can leak through the mullions so you should be checking your work after a while to make sure no drips are coming through. Anything else?
This would have to be done traditionally, no WFP in my arsenal yet. I'll be cutting a couple of channels just for this job to speed things up.