How and what platform are you all generating 5 star reviews?
Predominantly Google, with a little Facebook. I usually ask when I follow up the day after, and send the link through. It's handy when they are sending via an android (no imessage) as they shouldnt have an issue signing in a leaving a review.
Awesome idea! Which one of the 2 do you currently have the most reviews on?
Google by far. After 12 months or so with my new business I've managed fifty 5 star reviews or so, but could be many more if I pushed them a little harder. My competition in the area has pretty much zero…
Wow! Hey keep it up man! Good job.
Do you set a goal of how many you want to get per day, week , month etc.
No, but I should. I just make sure I ask every customer during the follow up.
How do you go about getting all your reviews?
We ask our clients if they will leave us a 5 star review on our Google business page when we are finished.
Before leaving the driveway we send a link and a thank you text.
Has worked pretty well so far.
I'm been slacking on this. I need to get back with it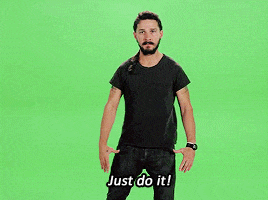 Good to see you on here again buddy. How have you been man?